I'm currently in the middle of a really bothersome art-block, where I cannot seem to draw anything by obscure (rubbish) doodles.

But since it's been quite a few weeks since my last post here, I'll drop some off:

I couldn't sleep the other night, So I decided to doodle 'Alvin & the Chipmunks'- I have no idea why... 15mins, pen & copics.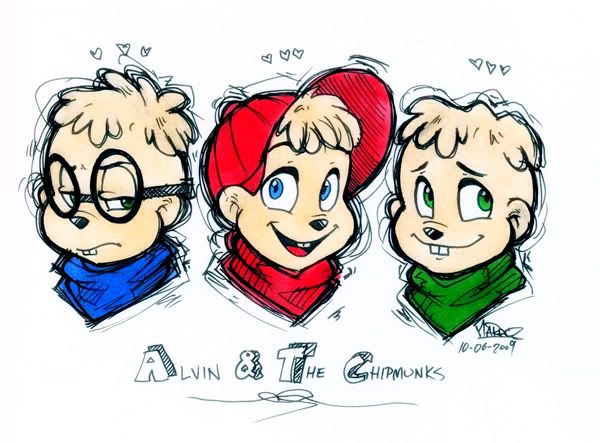 Last night I was experimenting with style and wondered if I could still draw the style I used back in 2007. Well, apparently I can, but it looks better now than it did back then- Haha. Thomas in that style. 10 mins, mechanical pencil.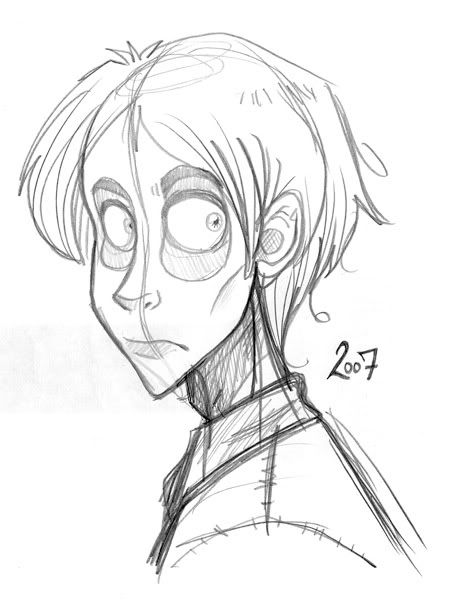 Now, this is an update on the finished sketch for my 'Jekyll & Hyde' piece.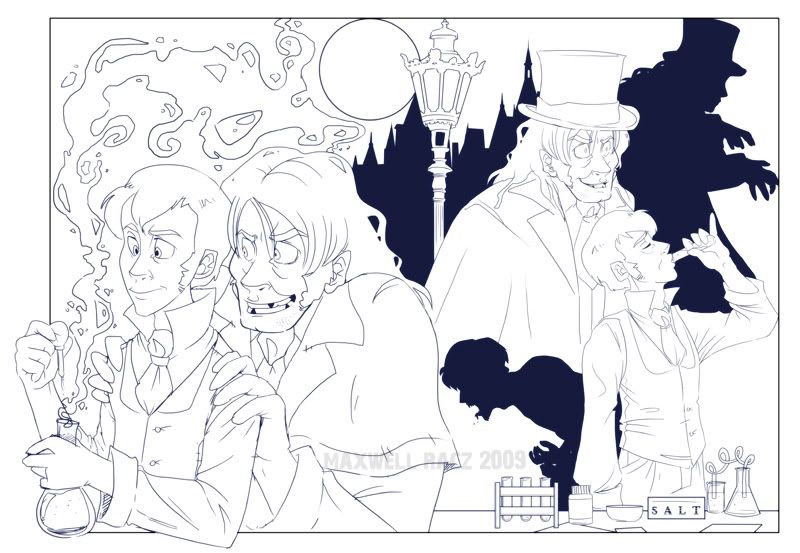 Oh mah gawd, I love how it turned out. I just hope it looks that nice, if not nicer, when it's on the illustration board with markers.

That's all for now-

-Max