I've been trying to justify a posting here, but I guess it's just an excuse to not do anything productive. 'Suppose I just like keeping an archive of the drawings I've done; it works well as a timeline to improvement.

S0, here are some sketches I've done over the weekend. They are just that, sketches. They're rough and shite. Mostly Col-Erase but some are pen.

This is pretty much every page in my sketchbook. Nothing real, just scribbling for the hell of it.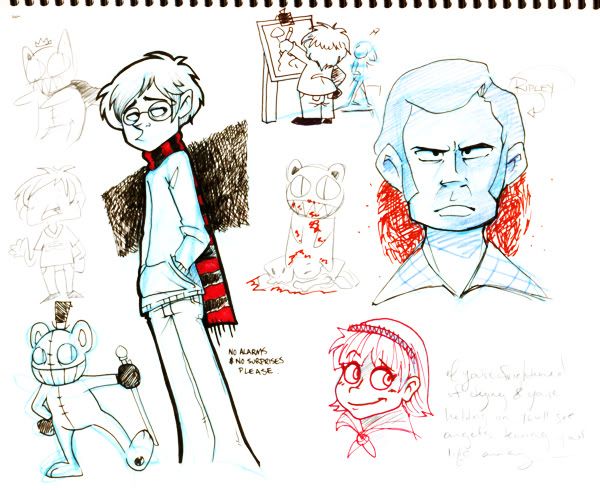 I doodle a lot when I can't be bothered to do actual work; Here's a (mentally disabled) Hand-Turkey I drew yesterday while talking on Skype to my sister.

Figure/life drawing is kicking my arse right now. Here's some practice I did Saturday night. It's from a photograph. 15mins.



I'll probably finish this sketch throughout the week. I hate how impossible Col-Erase is to actually ERASE. The real drawing is done in a light blue, so it's not really that messy, I just fiddled in Photoshop so the lines were visible.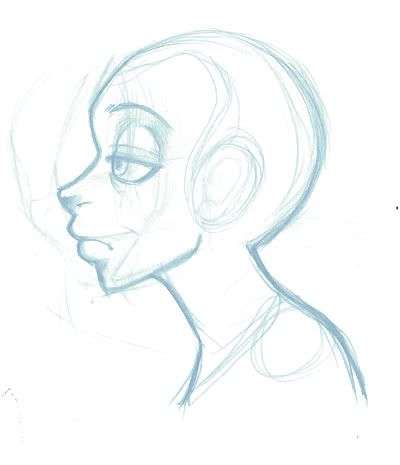 Drew this one while talking to my mum on the phone. I re-used the head in the banner for this website on this. Pen & white ink. There's stuff I'd love to change, however, that's the nature of pen: you can't.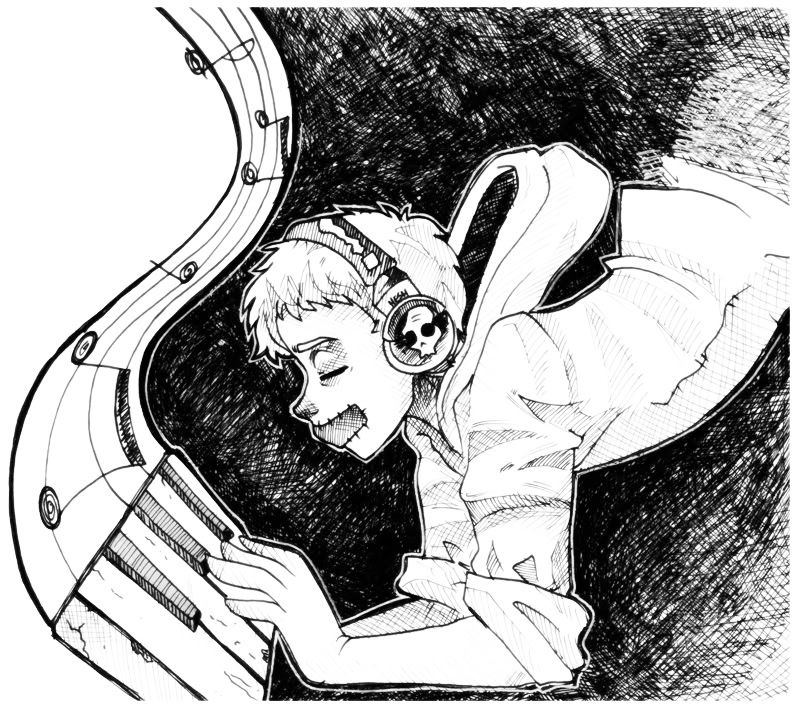 That's all from me. I'm off to doodle some more.
-Max