I've been animating all weekend. Not as fun as it sounds, really, it's not.
Trying to keep things on model and looking right has killed the part of me that judges whether things are 'technically' right (ie: mechanics of animation). Oh well, it looks like it should. I guess. It just has to be shot & the dope sheet filled in.

Here's a shot of my animation desk (as it was last night). My mum & dad gave it to me for Christmas and it's brilliant. Of course I covered it with as many Doctor Who stickers that I own... Over the next four years it's going to get very, very 'decorated'.



Now, here's some art.

I finished the revamp of Dante and it doesn't look all that bad.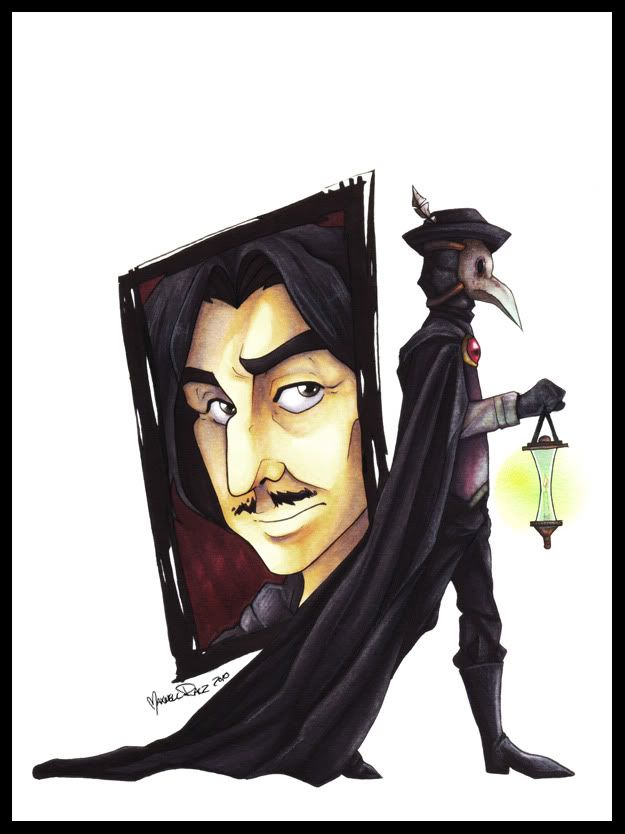 For character design we have to create an animal character and draw them in a sequence of action. Kind of like the keyframes of an animation. Since I'm absolutely rubbish at drawing animals, I've decided to use an early 90s minimalistic style (like Ren & Stimpy, Rocko's Modern Life, The Angry Beavers, etc). Here's a rough design of my lemur:

Here's also a doodle I've been working on (mainly while I'm on the phone or watching television). Methinks it'll turn into Romana II from Doctor Who, but who knows at this point: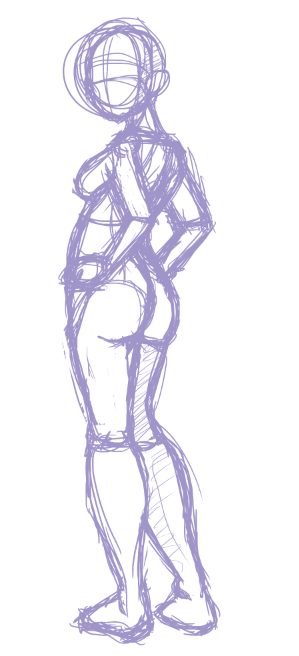 Finally, here's the lineart for a painting project I have to do. We're to design our own 'planet' and paint it in both warm & cool tones (so, two different paintings). Being a complete Doctor Who junkie, it somehow managed to unconsciously recreate a mash-up of Mars (from The Waters of Mars), The Impossible Planet (from the serial of the same name), and Skaro (from The Destiny of the Daleks).

I call this planet "Kasterborous" (5 points if you get the reference):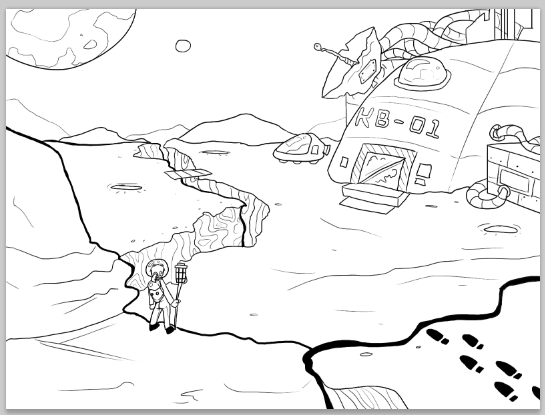 Well I'm off to do laundry & more assignments.
Cheers!

-Max