I haven't abandoned this blog! I've just been on holiday in the UK for the past month & haven't really drawn much.

Here are some random doodles & misc to fill the void of finished pieces.

I have this drawing mostly inked now, but I'm not sure if it'll get finished. This is just a screencap of the finished photoshop sketch. I don't know where I put the inked drawing. I drew it so long ago that I've lost most interest in it.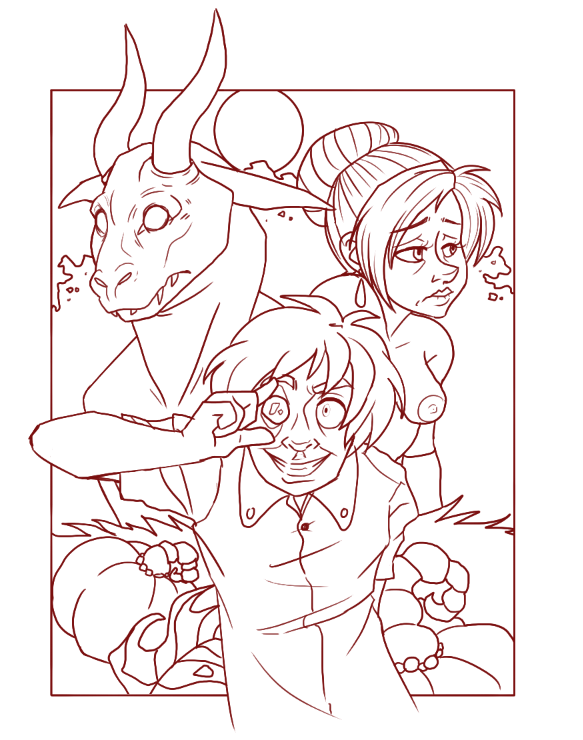 This was just a doodle from my 'bad sketchbook' that I decided to finish. Self-portrait, how I've pretty much been all summer.



On my flight back to Canada, I managed to doodle some more backwards cat.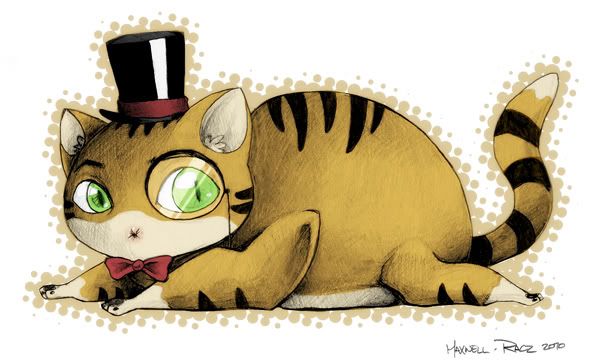 Just a quick & silly doodle in Photoshop.


And finally, here's a piece I've been working on seriously over the last few days. It was inked with a 00 Rapidograph pen (I inherited a set from my cousin- OMFG) full of Windsor & Newton black india ink. The BG is a watercolour wash & I'm in the middle of colouring it with Copic markers.



That's all for now, hopefully I'll update this place again before I head back to school! I can't believe I'm going to be in second year of the animation programme already!

Cheers,
-Max