Here's my lift & toss model sheets for my first character design project. We needed to do a rotation and three poses of the character lifting something heavy.

I chose to redesign Emily; I'm really thankful to have a library of characters created over the past five years- makes life easier.

Structure got killed by my scanner, but it's there. Blue col-erase & cleaned up in a 5B pencil. Not used to pencil clean up & I'm not sure how I feel about it. I'm used to cleaning up in ink.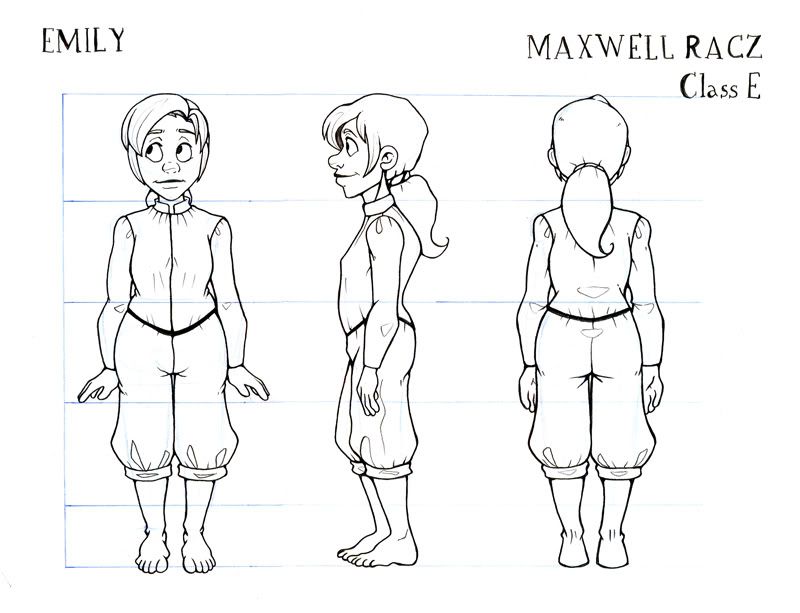 This is a quick doodle I did in character design class. Trying to explore facial structure more.



For life drawing we were to draw a horse from life. They actually brought in some horses, so it was pretty cool. I've never drawn horses & I really wish I had some prior experience. This is my best study, took about an hour.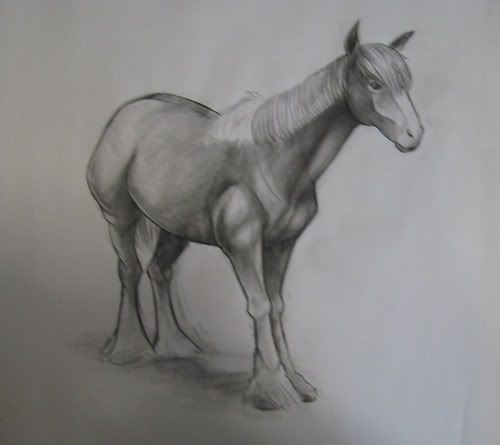 The other night I started a new sketchbook.
I try to make sure all my sketchbooks have a 'theme'- whether it be the mood in which the drawings were conceived or the quality of the art. So, here are some of the first drawings in •the sad days•

The style is a little underdeveloped, but I like it.
Rapidograph pens filled with Windsor & Newton black ink.
First one was coloured with Lyra water-soluble pencils.
Black backgrounds were done with a dead prismacolour marker & white gel-pen accents.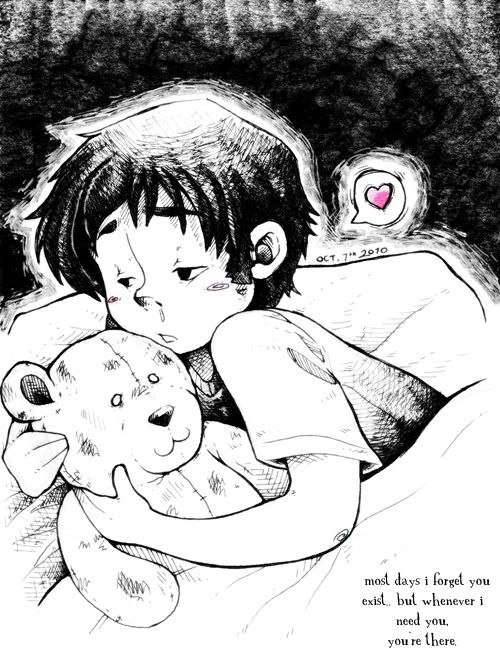 Now I'm between classes & should get back to work. I need to finish so many more assignments before I take off for Thanksgiving.

Cheers
-Max