I apologize for not being around for a few weeks- I've been drawing, but not much is really worth sharing.

As terms of my conditional offer of admission to Sheridan, I have to get the senor-level visual arts credit that I didn't take when I was in secondary school. So, I spend my days at the Adult Education Centre, working to get the credit.

It's a LOT of fun and excellent practice for Sheridan.

Here's some of the gesture drawings I did today (of my teacher). Done in Col-Erase- 30 seconds each (with the exception of the first, which was 10 seconds).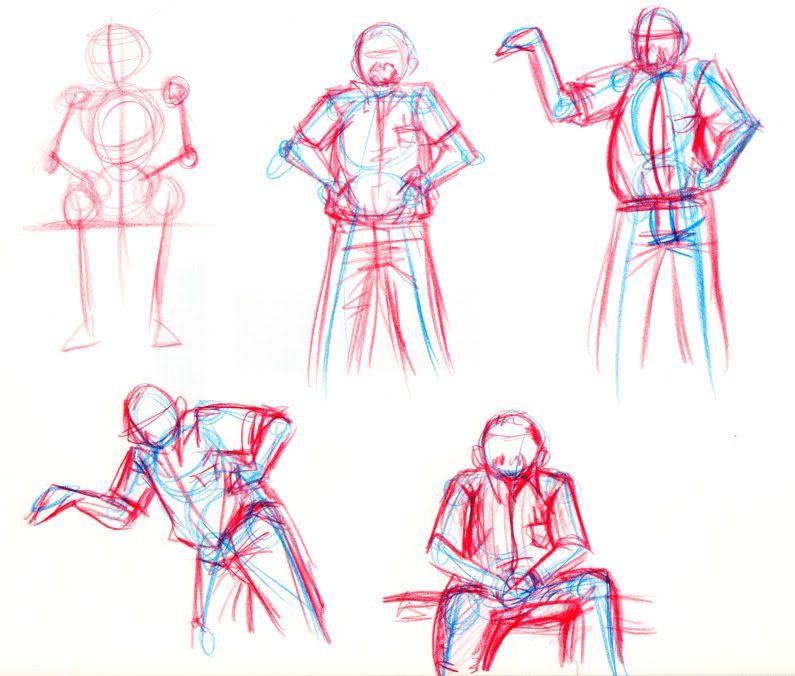 Drawing YMCA & 'I'm A Little Tea Pot' is so hilarious.

-Max