I've been meaning to update here, but the last few weeks have been really rough (with lots of assignments & life).

Not really art related, but last Tuesday I got the opportunity of a lifetime: to attend Tim Burton's masterclass in Toronto! It was being held to promote/commemorate the Tim Burton art exhibit at the TIFF building, so they invited several animation colleges to attend. I've been majorly inspired by Burton for the past ten years, so there was no way I'd pass up this chance!

I even managed to get tickets in his actual lecture (in
stead of watching it in
the overflow live-feed theatre) because I signed up early enough! So I sat for 2hrs, about 100 feet away, listening to Tim Burton talk about animation, Hollywood, and whatnot. It was beyond words!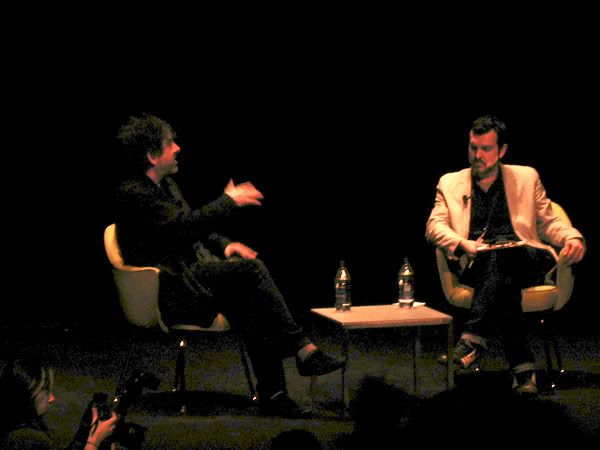 Lawlzy, Me & Aunt Jamila

Back to posting art...

Here is my latest character design assignment; it was to draw a boy & girl in the assigned expressions from the waist up. They had to be based on caricatures we've done over the semester- it was an exercise in breaking away from 'generic' characters.

I was an idiot and put this off. Wish I would have given myself more time. Some bits I like, others I'd love to have fixed.